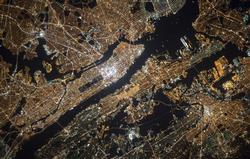 Join members of Basingstoke IVC Science Cafe for a YouTube live stream of this unique event exploring changing the system to protect life on Earth. The title of the talk is "THE FUTURE OF FUEL"
Watch online on YouTube:
PRIOR BOOKING REQUIRED - ONLINE HERE
SUMMARY
Bring your questions to this open forum about how the most up-to-date fuel research and technology could help reduce UK emissions and tackle the climate crisis.
Award winning journalist and broadcaster Samira Ahmed will lead the conversation with a diverse panel of scientists, policy makers, energy suppliers and campaigners.
From new hydrogen and carbon capture to storage infrastructure, this is a chance to learn about the technology being developed and to get your questions answered.
Further speakers to be announced.
This event has been rescheduled from Friday 12 February to Saturday 5 June. If you had booked a ticket for the original date, your booking will be automatically updated in your account
Please log into your account to view the details and access your updated booking. If you have any questions, please call our Contact Centre team on 0800 047 8124 between 09.00–17.00 or email info@sciencemuseumgroup.ac.uk
Part of the Manchester Science Festival